FACULTY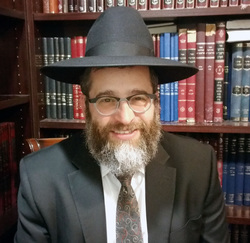 Rabbi Dovid Rubin
Menahel;

Rabbi Dovid Rubin is a devoted mechanech, educator and administrator. For the past 20 years, he has taught both in Israel and in the United States at the high school and post-high school levels. Rabbi Rubin comes from a family of illustrious rabbonim and mechanchim, and devotes his life to harbatzas Torah.

Rabbi Rubin believes that, to be successful in life, each person must have his needs met, in both ruchnius and in gashmius. His distinctive derech is to treat each talmid with respect, pay attention to his every need, and invest fully in his progress and well-being. Rabbi Rubin has benefited from the devotion and care bestowed by his own rabbeim, in the Mesivta of Long Beach, and later, in the Mir and Brisk Yeshivos in Yerushalayim. It is from the positive influences of these places that Rabbi Rubin developed his own unique derech halimud and passion for inspiring others.
---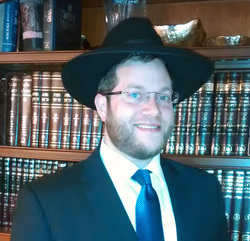 Rabbi Moshe Maimon
Rebbe, Grade 9




Rabbi Maimon, a native of Monsey, NY, studied in Mir, Brisk and Beth Medrash Govoha. He spent his past three summers giving shiurim to junior high school and beis medrash students in Lakewood and in Cleveland. In his current position, he teaches Hashkafa and History to the ninth grade in Yeshiva Bais Hachinuch of Lakewood. Rabbi Maimon has also been involved in adult education, giving classes in Chumash, Talmud and Jewish philosophy as part of outreach work for Torah Umesorah's SEED programs. He has authored a sefer on Maseches Nedarim; an annotated edition of The Torah Commentary of Rabbenu Avraham ben Harambam (Maimonides); and has published numerous articles in Hebrew and English in Torah journals and English language publications.

He is married to Dena (Elbaz) formerly of Cleveland, a licensed speech pathologist.





---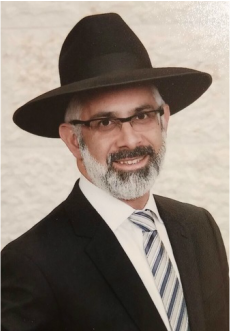 Rabbi Mordechai Fishberg
General Studies Curriculum Coordinator

​Rabbi Mordechai Fishberg comes to YHSM with many years of experience in boys' education. He has been the General Studies High School principal in the Yeshiva Gedola of Montreal for the past nine years. Rabbi Fishberg studied in Eretz Yisroel in the Yeshiva of Reb Dovid Soleveichik, and received Semicha from Reb Zalman Nechemia Goldberg. Rabbi Fishberg also taught in Ohr Samayach of Montreal , and The Ruth Institute for Geirus studies. He is the Rosh Mesivta in Camp Agudah Midwest for 14 years, where he supervises and coordinates the program for high school boys. Rabbi Fishberg is married to Miriam (Finklestein) Fishberg, a beloved first grade Morah .


---